Boston University's Rajen Kilachand Center for Integrated Life Sciences and Engineering is a nine-story academic research facility that brings together neuroscientists and engineers from multiple research fields under one roof. Built with the flexibility to expand, Chapman had the opportunity to construct state-of-the-art labs within shell spaces on the 6th and 9th floors. Working in existing occupied buildings is Chapman's forte, but when the project is in a bustling research facility, our team had to work extra diligently to ensure the project was delivered smoothly with no disruption.
With large quantities of data being collected for several long-duration projects, it was imperative that our team maintained the building's critical HVAC and plumbing systems throughout the project. We utilized an around the clock vibration monitoring system to maintain proper noise levels during testing hours as well as preplanned specific isolations of the base building HVAC system. These coupled together enabled Chapman to minimize the impact and disruption to the lab staff and experiments in the building.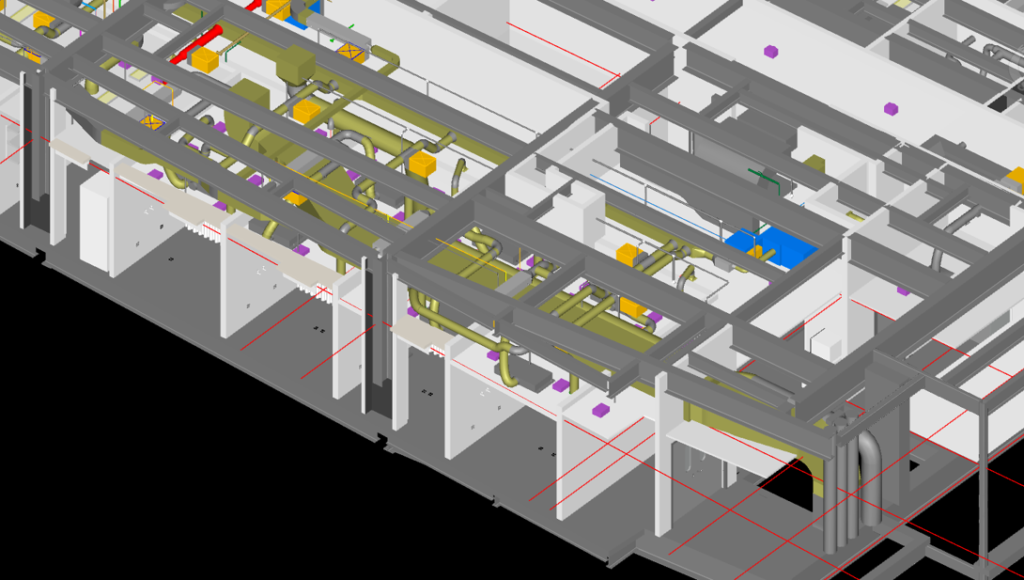 Typical to most lab projects there was a significant amount of equipment to coordinate with the building's MEP systems. Due to the density of these systems and some unforeseen conditions, Chapman's team used Revit & Navisworks (BIM) to perform early clash detection. Through this process, we were able to identify areas of concern and work with our subcontractors to determine cost-effective solutions that still delivered the same system requirements and functionality required by the project design. We were then able to validate these solutions with a design team and revise the drawings before construction began.
One of the greatest values Chapman brings to a project is our problem-solving abilities, and this project was a great showcase of how spending time up front to identify logistical challenges and their solutions can provide great benefit to an organization and their project. The great work of the scientists and engineers at the Rajen Kilachand center went on uninterrupted, and through the use of Building Information Modeling, there was no sacrifice to the design or construction schedule.