Thirty years ago, his vision started the company where more than 70 people proudly work today. This is how Chapman began in the words of our founder and president, John C. Hall.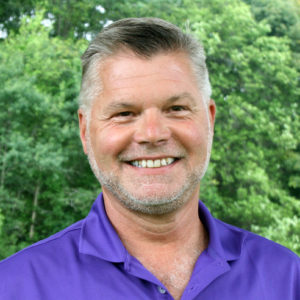 When I was eleven, I somehow found myself butterflying shrimp in my family's Cape Cod restaurant kitchen, eventually running all aspects of that end of the business. Years later, I exchanged that apron for a tool belt.

At 23, my brave parents asked if I would build them a house. It was 1980, the oil embargo was a fresh memory, and my interest was in passive solar and efficient building envelopes. The sloping, south-facing lot that my parents had purchased was the ideal spot to put my ideas into practice.

That fall, I moved to Boston and picked up carpentry jobs to pay my college tuition in a night program. I incorporated as Chapman in 1984, and in 1991, eleven years after beginning college, I took advantage of a recession to complete my architectural thesis and obtain my degree.

As a young man, I didn't encounter many customers who, regardless of the contractor or the trade they had hired, raved about their past construction experiences, and that bothered me. I decided that, rather than trying to see how big a company I could grow, my philosophy would be to assemble a group of good people who were committed to doing their best work for clients who appreciated it. "Careful Growth" would eventually become the backbone of our company's culture.

Today, I am most appreciative and take pride in too many things to list, but right there at the top would be my three adult children, my mentors Dan Rothenberg and Tony Platt, the countless excellent people who committed their careers to make Chapman the respected company it continues to be, and our many long-term nonprofit client relationships including Rosie's Place, Project Hope and the Gifford School.