Keeping patients healthy may be the primary job of a healthcare institution, but behind the scenes, their staff is working just as hard to keep patients happy. Patient satisfaction — and its effect on a hospital's bottom line — is a top focus for many healthcare leaders today.
A healthcare construction survey conducted by Health Facilities Management Magazine shows that patient satisfaction is an 86% driving factor in facility design, and this rings true with many of our clients who are renovating their spaces. In addition to delivering top-notch care and keeping up with technology, they are investing in modernizing their real estate assets to stay competitive.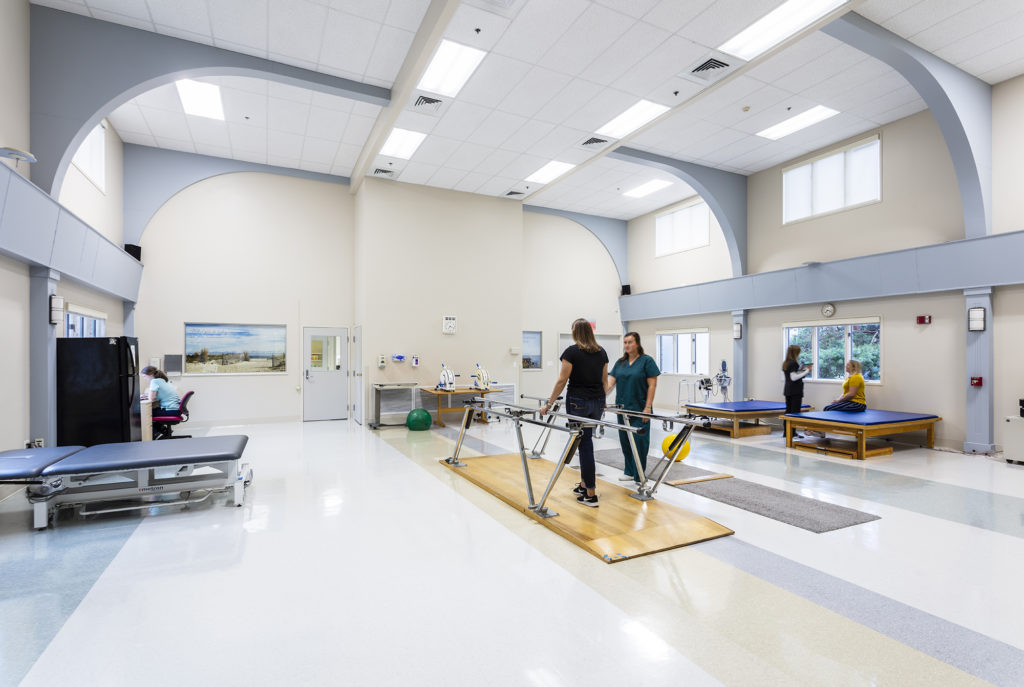 In a recent project for Encompass Health in Woburn, MA, Chapman completed a modernization of the entire rehabilitation hospital. This upgrade coincided with a rebrand of the healthcare system, offering Encompass the perfect opportunity to create a space that reflects their mission of providing a better way to care, elevating expectations and outcomes. The project included the renovation of 92 patient suites, nurses' stations, physical and occupational therapy areas, a dialysis room, a reception area, and a café / patient lounge.
Since the hospital needed to stay fully operational during construction, Chapman coordinated many critical components of the job to maintain patient satisfaction during the work. Through phasing and complete isolation of work areas during the renovation, we were able to complete this work during normal business hours with minimal disruption to the hospital's operations.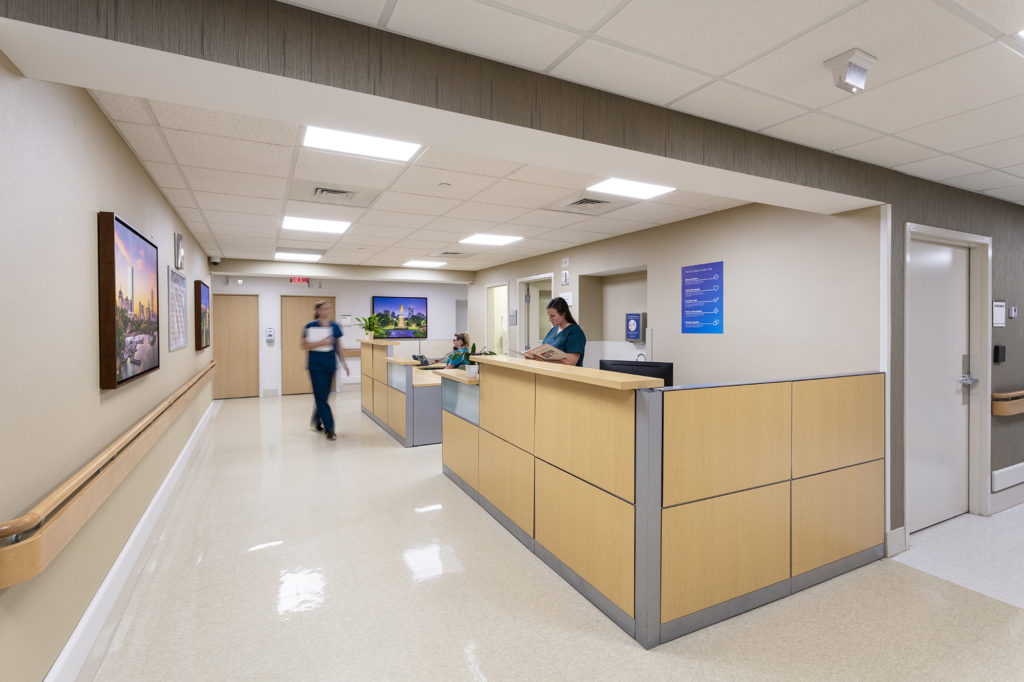 To ensure patient health & safety was protected, we worked closely with infection control staff during the preconstruction and construction phases. We minimized risk by utilizing hard barriers between occupied and unoccupied areas, along with negative air machines with monitoring. Additionally, all HVAC systems were isolated, and daily housekeeping, walk-off mats, HEPA filtration, and mandated covered carts were used. Weekly checks were conducted with the infection control staff to ensure the integrity of our infection control methods throughout the project.
Working in an occupied healthcare setting requires intensive upfront planning with the entire team, which was what helped make the Encompass Health project a success. By understanding the hospital's business challenges, we were able to be part of the solution and keep them operational during their project.